Aug 9, 2022 12:24 PM Central
Angela Carroll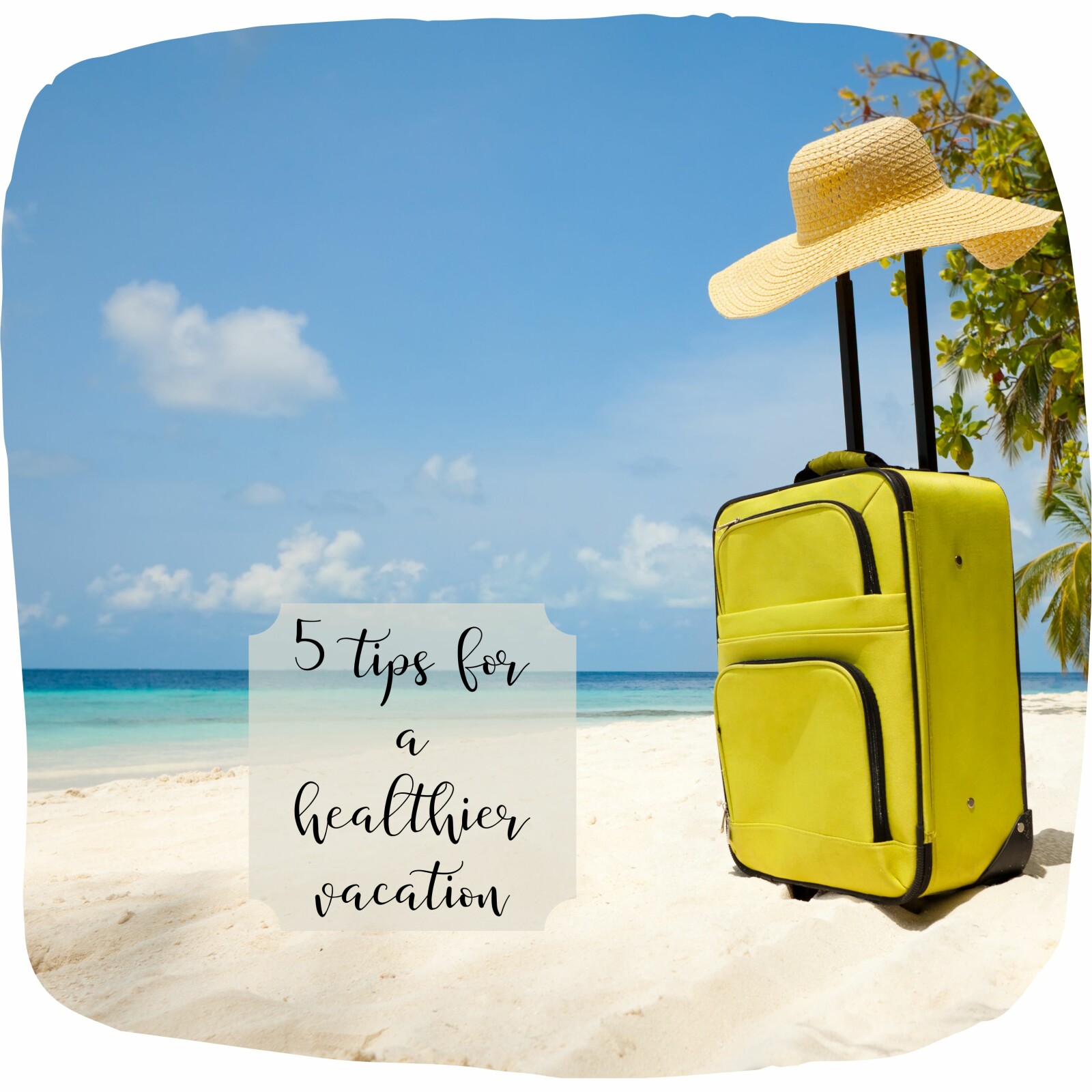 It's been a minute since my last blog post. Summer kind of took over and ran away with my life for a bit. But I'm back and ready to begin again after a short, but much needed, vacation.
And speaking of vacation, why not let that inspire my next blog? Read on for some trips or staying healthy while traveling and on vacation!
I will be the first to admit that staying on track while traveling and on vacation is far from the first thing on my mind. I don't want to have to think when I'm taking a break from reality. And I love easy and simple! But I also love feeling my best and want to be able to fully enjoy my time away. So I try to choose healthy as often as possible. Here are a few ways I do that:
Take snacks with you. Some that I find easy to grab and go, even if I'm flying, are trail mix, rice cakes, Lara bars (or another healthy fruit or granola bar), and fresh or dehydrated fruit and veggies.

Stay in a place with a kitchen. Even if you don't plan on cooking the whole time, you'll want a kitchen. Trust me. You get a bigger area to store all the yummy goodness that's going to fuel you while on vacation. And you might just find inspiration to cook a time or two.Or at the very least, have salad ingredients on hand for a healthy, throw together meal. Other healthy options to stock your kitchen with might include smoothie ingredients and oatmeal.

Scope out healthy eats before you arrive. You can find healthy choices when eating out. You just may have to look a little harder to find them.

Get active! Go for a hike, find other outdoor activities, take your yoga mat and find your zin, head to a gym (some places will have one included in the price!). Whatever you do, make sure you move your body. Don't just sit and let your vacation pass you by.

That being said, also be sure to get some much needed R&R. Grab a book, find a hammock, and just enjoy being.
I know this is far from a complete guide to healthy travel. But it's a start. I promise just the little things above will have you feeling your best on your time away.
Feb 1, 2022 05:35 PM Central
Angela Carroll
Ask and you shall receive!
I'm not one to blog a lot about food, at least when it comes to giving out recipes. I'm that type of person that if I go to a blog for a recipe, I just really want to grab the recipe and be on my way. So I'm going to make this short and sweet for y'all!
I recently shared on social media pics of homemade tomato basil soup and Mediterranean grilled cheese. It garnered quite the attention and had some asking for the recipe. So...here you go! Hope you enjoy it as much as we did!
I'd love to hear what you think in the comments below! And if you're looking for more healthy recipes and meal plans, I invite you to check out my Intro to
Healthy Eating mini-course
. It's chock-full of goodies!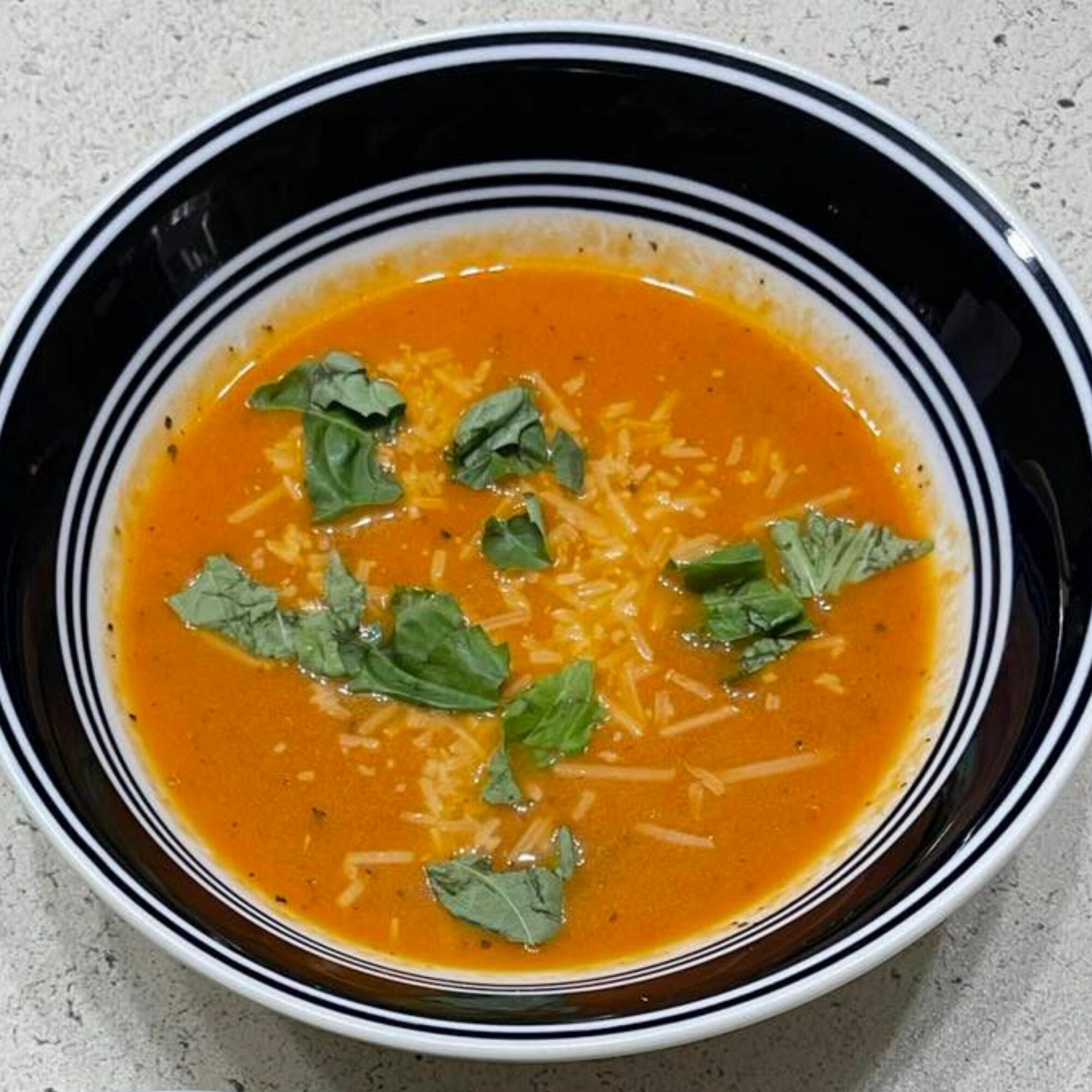 Taken from Fixate Cookbook
Serves: 8 (1 cup each)
Ingredients:
- 4 tsp olive oil
- 1/2 cup chopped carrots
- 1/2 cup chopped onions
- 2 tsp dried basil leaves
- 1 (28 oz) canned tomatoes - I used stewed tomatoes
- 3 cups low-sodium vegetable broth
- 3/4 tsp sea salt
- 1 1/2 cups unsweetened almond milk
- shredded parmesan cheese
- sliced fresh basil leaves
1. Heat oil in medium saucepan over medium-high heat.
2. Add carrots, onions, and dried basil; cook, stirring frequently 4-5 minutes, or until onions are translucent.
3. Add tomatoes, broth, and salt; cook, stirring frequently 2-3 minutes or until it reaches a gentle boil. Reduce heat to low. Gently boil 15 minutes.
4. Place soup in blend, in 2 or more batches if needed; blend until smooth.
5. Return soup to saucepan. Add almond milk; cook over medium-low heat, stirring frequently 1-2 minutes or until heated through. Do not let soup come to a boil.
6. Garnish with parmesan and fresh basil.
---
Mediterranean Grilled Cheese
Found on Pinterest and adapted by me ;)
Ingredients:
- bread
- butter
- block feta, sliced
- spinach
- red onion, sliced
- tomato, sliced
- kalamata olives, sliced
1. Butter bread
2. Layer all other ingredients (they will likely spill over)
3. Grill sandwich on one side, carefully flip and grill second size
---