Apr 2, 2021 07:48 PM Central
Angela Carroll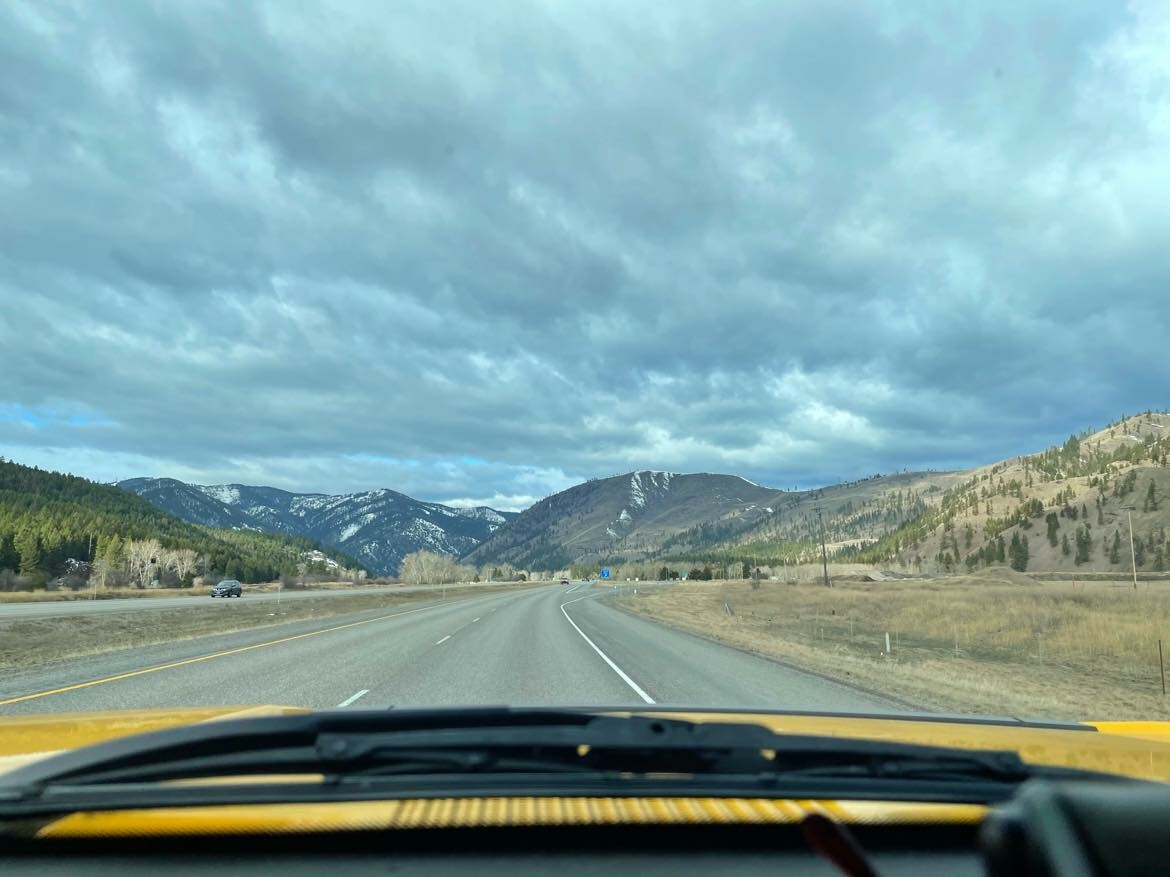 Well, we did it! We've started our journey to Alaska!
4 days of driving and 5 days waiting in Bellingham. Next up, 4 ½ days on the ferry. Then a short (all things considered) drive to Kenai to start the next chapter of our lives!
We had a bit of a rough start leaving out of Colorado. We left about 4 hours after we planned. Had lots of winds and uphill climbs (and downhill descents) throughout our journey. The H3 is not a fan of pulling big loads (a 12 ft loaded cargo trailer). Brandon isn't a fan of pulling a 24 ft camper behind his truck. It was an adventure for sure! And while it may not be one I care to do all over again, I've enjoyed it to its fullest.
We traveled up through Colorado, up through Wyoming, across Montana, clipped the top of Idaho, and traveled across the state of Washington. So much country to be seen! I added 3 new states in the process. And got way too many pictures and videos! (I'm working on getting some of the videos up on YouTube. So stay tuned for those!)
I can tell you that at the moment, Montana is by far my favorite state. It is absolutely breathtaking! I couldn't get enough. And if we weren't currently on our way to making this move to Alaska, I may have just stayed put!
We've stayed at RV sites just outside of Casper, WY, one in Anaconda, MT, another in Ellengburg, WA, and ended in Bellingham, WA. Had we known we wouldn't be running into any issues along the way, I would have voted to spend more time in MT. Seriously, if you haven't been, add it to your bucket list now! Put it at the top and make sure you do it!
My only regret is that we haven't had time to explore. We've been keeping our distance from others as best as we can due to needing negative covid tests to board the ferry. Thankfully we have been successful in that! We had our tests a couple days ago and got our negative results yesterday. Tomorrow it's onto the ferry!
I have no doubt I'll have tons more video, tons more pictures, and tons more to share when we dock in Whittier. I also have no doubt that this next chapter in life is going to be an amazing one! I can't wait to share it all with you!