Dec 9, 2020 10:38 PM Central
Angela Carroll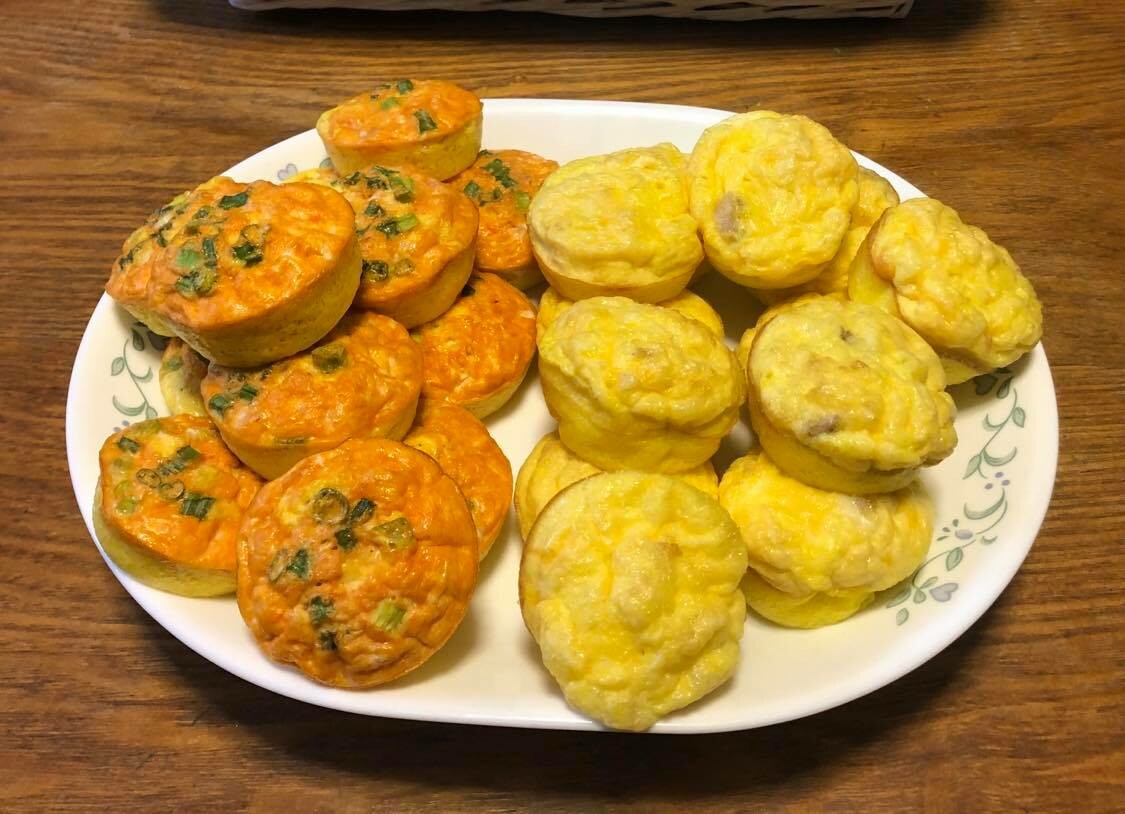 I've never been great at weekly meal prep. I try to make out our dinner menus for the week but that's about it. Actually prepping as in cutting veggies, cooking for lunches for the week, things like that...yeah, not really my thing.
But breakfast works better for me if I have some done up ahead of time. Like overnight oats or these egg muffins.
I'll be adding more variety over time. So be sure to come back often and check. Or better yet...subscribe to my email list and I'll be sure you have it in your inbox when it happens!
Start with this base recipe.
Ingredients:
- 10 large eggs
- 1 tsp salt
- 1/4 tsp black pepper
Wisk together and proceed to your preferred additions below.
Once all ingredients (from chosen recipe below) are combined, divide into 12 muffin cups (sprayed or lined with silicone liners). Bake at 400 for 15 minutes.
---
Ingredients:
- 1/2 tsp garlic powder
- 1/2 tsp onion powder
- 1 tsp dijon mustard
- 2/3 cup grated cheese
- 3/4 cup cooked ham
Wisk garlic powder, onion powder, and mustard into egg base. Stir in cheese and ham.
---
Ingredients:
- 1/2 tsp garlic powder
- 1/3 cup buffalo sauce
- 1/3 cup chopped green onions
- 1 cup chopped cooked chicken or turkey
Wisk garlic powder and buffalo sauce into egg base. Stir in green onions and chicken/turkey.
---